Blog
Public Relations (PR) for Your Cosmetic Surgery Practice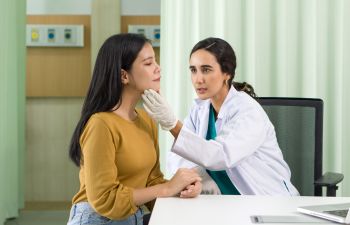 Public relations (PR) and digital marketing is essential for any cosmetic surgery practice to build a positive reputation, attract clients, and build and maintain trust. Retaining an experienced PR firm to help you can be a great idea. Plus here are some PR tips specifically tailored for a cosmetic surgery practice:
Establish a Strong Online Presence:

Create and maintain a professional website with detailed information about your practice, services, and staff.
Optimize your website for search engines (SEO) to ensure it ranks well in search results.
Develop a presence on social media platforms like Instagram, Facebook, X and LinkedIn to engage with potential patients and showcase before-and-after photos (with patient consent, of course).

Content Marketing:

Produce high-quality, educational content related to cosmetic surgery. This can include blog posts, videos, infographics, and webinars.
Share these resources on your website and social media to position your practice and doctors as authorities in the field.

Online Reviews and Testimonials:

Encourage satisfied patients to leave positive reviews on platforms like Google My Business, Yelp, and RealSelf.
Respond promptly to all reviews, both positive and negative, in a professional and empathetic manner.

Engage with Local and National Media:

Develop relationships with local and national journalists and bloggers who cover health and beauty topics.
Offer to provide expert commentary or insights on cosmetic surgery trends and procedures.

Community Involvement:

Participate in community events, health fairs, and seminars to raise awareness about your practice.
Consider sponsoring local charitable events or initiatives to show your commitment to the community.

Partnerships and Referrals:

Collaborate with local spas, salons, and wellness centers for cross-promotional opportunities.
Establish referral relationships with primary care physicians and dermatologists.

Patient Privacy and Consent:

Always prioritize patient privacy and obtain explicit consent before using any patient images or testimonials in your marketing efforts.

Crisis Management:

Develop a crisis management plan in case any negative incidents or controversies arise.
Be prepared to respond swiftly and professionally to any negative publicity.

Continuing Education:

Stay up-to-date with the latest trends, technologies, and ethical standards in the cosmetic surgery field.
Highlight your commitment to ongoing education and patient safety in your PR efforts.

Ethical Marketing:

Adhere to ethical advertising standards set by medical boards and organizations.
Avoid sensationalized or misleading claims in your marketing materials.

Patient Education:

Provide educational materials to patients before and after procedures to manage expectations and enhance patient satisfaction.

Employee Training:

Train your staff to provide excellent customer service and patient care, as positive patient experiences can lead to word-of-mouth referrals.

Track and Measure:

Use analytics tools to monitor the effectiveness of your PR efforts. Adjust your strategies based on data and feedback.
Remember that building a positive reputation takes time, and consistency in your PR efforts is key. By maintaining professionalism, ethics, and a patient-centered approach, your cosmetic surgery practice can establish itself as a trusted and reputable option in your community.