Team
Principals
Peter Schwartz
Peter Schwartz is an international business consultant with 30 years of experience in marketing, business development, recruiting and crisis communications in the technology, healthcare, sports, transportation, finance and other fields.
Read More
Peter Schwartz is an international business consultant with 30 years of experience in marketing, business development, recruiting and crisis communications in the technology, healthcare, sports, transportation, finance and other fields.
After graduating from Princeton High School in Princeton, NJ, Peter earned his B.A. in Political Science, Cum Laude, from The George Washington University, including studying for a year at The London School of Economics (LSE).
Peter received his M.A. in International Business & Politics from New York University's Stern School of Management. His master's thesis on healthcare reform was conducted under the tutelage of renowned Princeton University School of International Affairs professor and author Lawrence Mead.
After a number of years working directly with patients at The Epilepsy Institute, Peter moved on to hone his business consulting skills in the New York City global headquarters of top marketing agencies Edelman PR, FleishmanHillard, and Grey Advertising.
Peter's varied clients have included top firms such as Berkshire Hathaway, Insperity, Polaris, Merck, PricewaterhouseCoopers, the Association of Tennis Professionals (ATP), Pfizer, Proctor & Gamble, the New York State Office of Mental Health and Silicon Valley Orthopedics.
Peter's media relations efforts have placed clients in top news outlets such as The New York Times, Fast Company, The Wall Street Journal, The Associated Press, Telemundo, Cosmo, The Doctors on CBS, Investor's Business Daily, CNBC, CNN, Food and Wine, Fox TV, USA Today, Bloomberg TV & Radio, Reader's Digest, Washington Monthly, The Hill and Vice.
Jibe Consultants has also dedicated it's time to worthwhile charitable causes, including creating special events featuring legendary talents such as director John Waters (Hair Spray, Pink Flamingos, Polyester, Cry Baby) and actors Philip Seymour Hoffman (Capote, Boogie Nights, Magnolia, The Big Lebowski), Jon Lovitz (Seinfeld, A League of their Own, The Simpsons, Saturday Night Live) and Peter Reigert (The Sopranos, Animal House, Local Hero, American Pastoral).
Peter's broader marketing experience includes:
Headed up marketing efforts celebrating the 80th Anniversary of Long Realty Company, the leading real estate brokerage company operating in Southern Arizona and a part of HomeServices of America, a Berkshire Hathaway affiliate.
Helping launch legal cannabis in Las Vegas,
Providing communications support for the FDIC in the wake of the savings and loan crisis,
Presenting on national healthcare reform to the Pfizer National State Leadership Council,
Handling crisis communications for Barry-Wehmiller when a CFO uploaded a viral video,
Interviewing airport CEOs from around the world for a PricewaterhouseCoopers special report on the burgeoning growth and significance of airport cities,
Developing a seminar series for senior citizens with renowned Stanford Professor and author Walter Bortz, M.D., and
Working with top market analyst Kenneth Abramowitz of AllianceBernstein L.P. on healthcare seminars.
Schwartz has also been a guest lecturer in business and marketing at his alma mater New York University, the University of Arizona's Eller School of Management, and Brown Mackie College, amongst others. He lives with his family in Cannes in the South of France.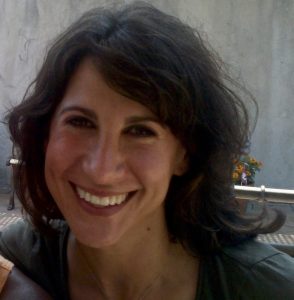 Courtney Plotnick
Courtney excels at healthcare management, research and marketing. She served as a research associate at the Harvard School of Public Health designing qualitative and quantitative surveys, managing databases and interviewing physicians regarding one of the early computerized patient reminder systems. Past clients include Grey Healthcare Group, Pfizer, ImaRx Therapeutics and the Massachusetts Department of Public Health.
Read More
She designed public health mass media campaigns for the National Institutes of Health (NIH), managed market feasibility study for HIV-AIDS drugs, and developed and evaluated diabetes education campaigns targeting pharmacists, podiatrists and eye care professionals.
Courtney received a Bachelor of Science, Health Sciences, Cum Laude, from Boston University. Her Master of Arts in Communications is from the University of Maryland, where she was an instructor. Research from her master's thesis, "The Use of Fear Appeals in AIDS Advertisements", is published in Health Education. Other research, including the impact of popular television programming on interpersonal communication, appears in the Journal of Health Education and Behavior and the Journal of Health Communication. Courtney is a Board Member of the Easter Seals Blake Foundation here in Tucson.
Associates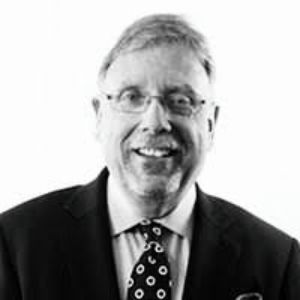 Howard Dorfman FDA Regulations, Health Law and Healthcare Compliance, Jibe Consultants
Howard Dorfman is an expert in FDA, regulatory and healthcare compliance. He has provided his services to numerous organizations, including pharmaceutical and biotech companies. His areas of expertise include FDA regulatory law, fraud and abuse and related healthcare compliance issues, and product liability.
Read More
Mr. Dorfman's in-house regulatory experience has included serving as the senior legal representative on numerous advertising and promotion review teams (Legal, Medical and Regulatory (LMR)). He has also advised companies on developing and implementing compliant risk management functions such as Risk Evaluation and Mitigation Strategy (REMS) programs.
Dorfman has lectured and published on a wide range of regulatory, compliance and product liability topics and is the Editor of PLI's Pharmaceutical Compliance and Enforcement Answer Book, now in its eighth edition.
Howard has served in various senior capacities in national and international companies in the health sector, including chief legal officer of the pharmaceutical division of Bayer Healthcare LLC, where he was responsible for legal oversight relating to the commercial, regulatory, and compliance activities of the company's pharmaceutical operations.
Before joining Bayer, Dorfman worked at Bristol-Myers Squibb as Counsel in the Litigation department and to the company's U.S. pharmaceutical operations. Mr. Dorfman served as Vice President and General Counsel at Ferring Pharmaceuticals where he was responsible for all legal matters relating to the U.S. affiliate of the Swiss-based global pharmaceutical and biotech company.
As an Adjunct Professor and Distinguished Practitioner in Residence at Seton Hall Law School, Howard has taught numerous courses, including "FDA Regulations, Health Law and Healthcare Compliance." Dorfman received his B.A. with honors from Yeshiva University and his J.D. from Brooklyn Law School.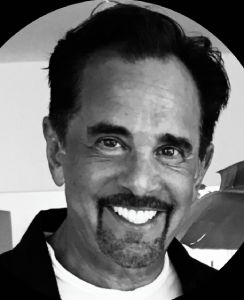 Steve Gold SEO, Social Media and Content Development, Jibe Consultants
Steve Gold is a marketing and communications executive with extensive experience in numerous fields, with a focus on medical and healthcare matters.
Read More
Expert in SEO and Social Media Managment and Promotion, Steve implements digital campaigns across all social media platforms for healthcare companies, non-profits and government agencies. He has also acted as the Art Director and Project Manager for over 500 content creation projects, building the fourth largest healthcare video broadcast company, before selling it in 2005.
An Emmy Award winner for a public service television campaign created for the National Multiple Sclerosis Society, Steve also developed a first of its kind CLIO award-winning, issue-oriented television commercial campaign.
Steve has a track record second to none in video, illustrations, animation and live action content, working with corporations and non-profits across the country and around the globe.
Gold is a graduate from Boston University and Brooklyn Law School.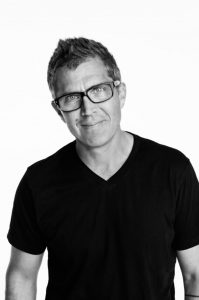 Marc Royce Photographer
After graduating with a fine-arts degree from Ohio's prestigious Kenyon College, Marc went to work for the legendary Richard Avedon at his studios in New York City, rising to the top positions of studio manager and first assistant. For five years he helped implement groundbreaking Versace campaigns, collectors'-item Pirelli calendars, and iconic portrait sittings. He was valued by Avedon for his eager curiosity, his way with light and his natural way with people.
Read More
After learning from the master, Royce was ready to become a photographer in his own right. In short order his editorial work – encompassing portraiture, entertainment, reportage, and travel – was being published in numerous prominent media outlets, including Vogue, The New Yorker, People, and The New York Times Magazine.
As his portraits of President Obama, Stephen Spielberg, January Jones, Elizabeth Taylor, Oprah Winfrey and Richard Branson, among many others, attest, Marc specializes in capturing the essence of a person, or the effervescence of a personality. "I wait for what Cartier-Bresson called the 'decisive moment,'" he says.
Royce is also a photographer adept at realizing advertising and marketing campaigns. His persuasive images, marked by attention to detail combined with a certain level of inventiveness, have appeared in ads for such clients as Twitter, Instagram, GOT MILK, T-Mobil, Covergirl, and the United States Postal Service.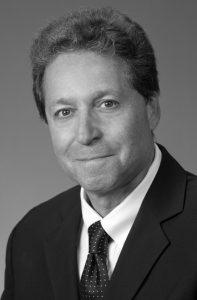 Rich Moret Advertising
Rich Moret, a multiple award-winning advertising executive, has spent over 40 years in the agency world creating many industry "firsts" for clients in real estate, casinos, healthcare, world-class spas and sports. His extensive portfolio speaks for itself.
Read More
PimaCare – Rich convinced one of the country's earliest HMOs to be the first in its field to add television consumer advertising to their solely B2B advertising campaign.
Papago Bingo – Rich directed one of the country's first Indian casinos to be the first to use his strategy to "break" the federal statutes against promoting gaming on radio, TV or through the mail.
Canyon Ranch (national) – The early challenge to promoting one of the first world renown spas was to explain to travel agents what a spa was and why their wealthy clients needed one. An elegant personalized mailed invitation cemented the client's reputation as the luxury spa destination.
KVOA Eyewitness News – Before local stations had in-house promotion directors and before news features were hyped, Rich teamed up with Tucson's NBC affiliate to be the first in the city to feature news anchors on billboards, run ads in TV Guide and shoot on-location videos promoting "provocative" news segments.
Wood Bros. Homes (Arizona, Nevada, New Mexico) – Rich was the first to put a "life-size" reproduction of a home on billboards, winning numerous awards and selling a lot of homes.
Estes Homes – Tucson's first and only homebuilder to "own" the market with total sales of over 32,000 homes before selling to a national firm.
Jim Click and Tuttle/Click Automotive (Los Angeles and Tucson) – Rich initiated the "Maintenance for Life" program for every used car sold thus solidifying the brand as the trusted used vehicle dealership.
Rich was recognized as United Way's "Volunteer of the Year", the Ad Fed's "Advertising Person of the Year" and, in 2010, was awarded the highest honor of the American Advertising Federation: its "Silver Medal" (or lifetime achievement award).
After graduating with a BA in English from Amherst College (where he won the annual poetry award), Rich moved to Chicago and used his poetry talent to land his first job as an advertising copywriter. He went on to create Toshiba's long standing slogan "In Touch with Tomorrow."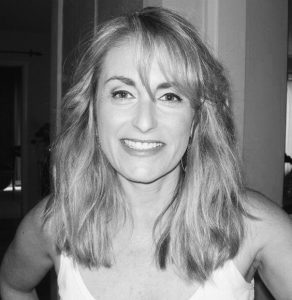 Jennifer Coburn Writer
Jennifer Coburn is an award-winning writer and editor. She writes on topics ranging from business to healthcare, and in formats including blogs, non-fiction articles, annual reports and long and short form fiction.
Read More
Corporations regularly call on Jen to ensure that their annual reports are dynamic and interesting along with engaging stories that draw readers in, inspiring non-profit contributors to continued their support. For example, the nonprofit Angels Foster Family Network knows that the best way to provide meaningful information is through compelling stories about fostering a child, and they have called on Jen to help tell these stories. Jen's inspirational writing has helped Educational Enrichment Systems engage supporters by sharing the stories of the families they serve and the staff who provide high-quality child care.
Jen's news articles and essays have been featured in The Washington Post, The Huffington Post, Salon.com, The Miami Herald, Newsday, San Diego Union-Tribune, and more, and her writing has appeared in San Diego Magazine, Home/Garden, CityBeat, Mothering, SD Metro, and more.
On the academic front, Jen has written for numerous campus publications including student and alumni publications of the University of California at San Diego, San Diego State University, and Cal Western School of Law.
In addition, Jen is the author of six contemporary novels, including mother-daughter travel memoir "We'll Always Have Paris", and a contributor to four literary anthologies.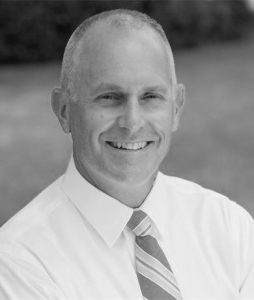 Mike DePadro SEO expert
After a very successful 12 and a half year career with ADP, Mike got his start in the SEO business in 2004 when Mike joined the legal marketing sales consultants team at Thompson Reuters.
Read More
Mike focused in the online legal marketing niche which was then and still is now the most competitive vertical as lawyers spend more on their online marketing efforts than any other vertical. Mike had a very successful few years with Thompson before changing roles to be the lead SEO strategist at an online Medical Marketing agency where Mike became known as a go-to SEO Consultant for plastic surgeons and medical practices in New York, Los Angeles, Beverly Hills, San Francisco, Atlanta and other major metropolitan cities.
Mike leveraged his SEO experience and joined longtime friend and Auburn University fraternity brother David Borel at Find Local Company, an Atlanta based online digital marketing agency whose primary focus is Website Development, SEO, Social Media and all related aspects of digital marketing for mostly medical clients, more specifically plastic surgeons, orthopedic surgeons, dentists, dermatologists, OBGYN's, and other medical professionals.
Mike has developed a reputation in the industry as one of the most knowledgeable Digital Marketing and SEO consultants around. Mike and the team at Find Local have secured agreements with some of the largest consulting companies in the country and have developed and optimized over 700 websites. Most of the websites developed by Mike and the Find Local team are performing very well in the most competitive vertical markets in the country. The success of the Find Local websites has led to International exposure and Find Local is currently building and optimizing international websites as well.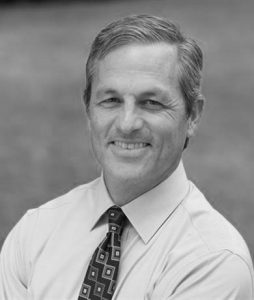 David Borel SEO expert
David currently serves as an SEO Expert and lead team member for Find Local Company in Atlanta. Find Local is a full-service online marketing agency that provides Website Development, SEO, Social Media, Turnkey Blog Management and much more. The majority of Find Local's clients are in the medical field and include plastic surgeons, orthopedic surgeons, dentists, dermatologists and OBGYN's.
Read More
David has worked internationally and nationally with both small and large companies from an expansive range of industries. He has helped Find Local attain Google Partner status and offers valued credentials to the company as a Paid Marketing Advertising Specialist with Google Ad and Bing Ad certifications.
David brings an impressive background and relevant experience to his current role at Find Local. After graduating from Auburn University with a BS in Marketing, he worked in technology marketing and sales for three years before spending over 17 years in healthcare executive recruiting and consulting. David was responsible for recruiting for large and mid-size healthcare organizations, hospitals and consulting firms. At this stage in his career, David was recruiting talent at all levels, from "C" level and executive management level to partner level and experienced level staff.
David went on to leverage his unique experience in both technology marketing and healthcare recruiting to find his niche in SEO consulting for a diverse range of medical clients. Since joining his long-time friend, Mike DePadro, at Find Local Company, David continues to build an impressive reputation as an SEO expert for medical professionals as well as many other markets throughout the nation. David has helped Find Local secure online marketing contracts with some of the most premier consulting companies in the country. For the success of his company as well as the clients he serves, David continues to stay at the forefront of the evolving and rapidly growing industry of online digital marketing.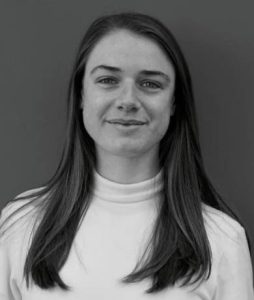 Julia Sandros-Alper
Julia Sandros-Alper graduated with a First-Class Bachelor of Arts with Honors from the University of Oxford in 2019. Alongside her studies, she kept a very busy schedule, including being President of her College Music Society. In 2020, she began her Master's at the Royal Northern College of Music in Manchester, with a focus on incorporating marketing into a successful career as a musician. Julia brings social media, market research, and writing expertise to projects while keeping up with current trends.