Blog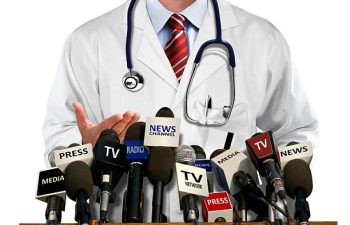 Becoming a "TV Doc," also referred to as a medical expert or medical contributor on television programs, can be a great way to promote your medical practice, boost the fees you receive for speaking engagements and have a lot of fun in the process.
Becoming a TV Doc typically involves the following steps:
Media Training: Consider taking courses or workshops in media training or public speaking to prepare for on-camera appearances. Effective communication skills are crucial for TV doctors.
Retaining an agency: An experienced medical agency can help you build a network within the healthcare and media industries. They can also connect you with producers, journalists, and media professionals who may be interested in featuring you on their programs.
Creating a Brand: Develop a personal brand and unique expertise within your medical specialty. Identify areas where your knowledge can be valuable to TV audiences.
Starting Small: Begin by seeking opportunities for local or regional TV appearances. These can include health segments on local news stations or community programs.
Building a Portfolio: Create a portfolio of your TV appearances, articles, or interviews to showcase your expertise.
Pitching Ideas: Reach out to TV producers, news outlets, or TV medical programs with story ideas or pitches that align with your expertise.
Being Prepared: When invited for TV appearances, be well-prepared, articulate, and able to convey medical information in a way that the general public can understand.
Maintaining Ethical Standards: Always uphold ethical and professional standards in your TV appearances. Avoid making sensational or misleading statements.
Becoming a TV doctor can be competitive, so persistence, professionalism, and a strong medical background are essential. Remember that medical experts on TV have a responsibility to provide accurate and reliable health information to the public.