Blog
How Public Relations (PR) Can Help Build a Cosmetic Surgery Practice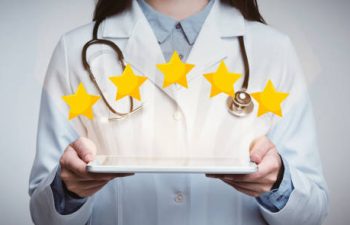 Public relations is the practice of creating and disseminating information to the public and as such can be a valuable tool for promoting your cosmetic surgery practice. This is the case in several ways, including:
Building Trust: PR efforts can help establish trust and credibility with potential patients. Positive media coverage, testimonials, and expert opinions can convey your practice's expertise and reliability.
Reputation Management: PR can help manage your online reputation by promoting your qualifications and addressing any negative reviews or press. It allows you to present your side of the story and demonstrate your commitment to patient satisfaction.
Awareness and Visibility: PR strategies can increase your practice's visibility by securing media coverage in local or industry-specific outlets. This exposure can attract new patients and referrals.
Educational Content: PR allows you to share educational content about various cosmetic procedures, showcasing your knowledge and expertise. This can position you as a thought leader in the field.
Crisis Management: In case of any negative events or controversies, PR professionals can help manage such a crisis situation and minimize damage to your practice's reputation.
Patient Stories: Sharing success stories and before-and-after photos (with patient consent, of course) can humanize your practice and demonstrate the positive outcomes of your services.
Community Engagement: Being involved in community events or charitable activities can enhance your practice's image and strengthen local relationships.
Social Media Presence: PR can help you effectively use social media platforms to engage with your audience, share informative content, and respond to patient inquiries.
Partnerships and Collaborations: PR can facilitate partnerships with other healthcare providers, beauty brands, or influencers, expanding your practice's reach and improving how it is perceived.
Regulatory Compliance: PR can help ensure that your practice complies with legal and ethical standards, which is crucial in the medical field.
And finally, to leverage PR most effectively, consider working with a PR agency or specialist who understands the medical and cosmetic surgery industry. They can tailor strategies to meet your specific goals and needs.