Blog
How Cosmetic Surgeons Can Promote their Online Presence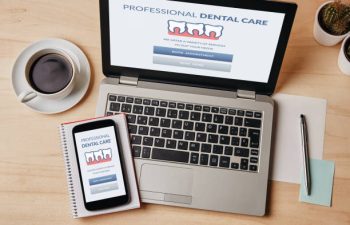 Cosmetic surgeons need to promote themselves online just like anyone else if they want to grow their practice. And they can enhance their online profile to attract more patients in a number of ways, including:


Maintaining an informative, user-friendly website with before-and-after photos, patient testimonials, and detailed descriptions of the services they offer at their practice is crucial.
Cosmetic surgeons can use Search Engine Optimization (SEO) to optimize their website. This will make sure that search engines pick up on their site and help improve its visibility in online searches, ensuring potential patients can find it easily.
Content marketing can be a great way to make sure cosmetic surgeons turn up in search engine results. This requires that they regularly publish informative blog posts, articles, or videos about cosmetic procedures, recovery tips, and related topics to establish expertise and engage visitors.
Using social media accounts is crucial to promoting cosmetic surgery practices. This can be achieved by maintaining active profiles on platforms such as Instagram, Facebook, and YouTube. These are great venues to showcase work, share patient stories, and interact with the online community.
Encouraging online reviews from satisfied patients is a great way to spread the word about the quality work that a cosmetic surgeon offers. They should ask patients to leave positive reviews on platforms like Google My Business, RealSelf, or Healthgrades.
Utilizing paid online advertising, such as Google Ads or social media ads, to target potential patients in a surgeon's geographic area is a tactic that should be utilized as part of their online promotion.
Building a mailing list and sending newsletters with updates, promotions, and educational content to maintain patient engagement in a crucial piece of the puzzle for building online engagement.
Cosmetic surgeons can offer teleconsultations to help make patients more likely to book appointments. Offering virtual consultations to make the initial contact convenient for potential patients is always a smart manner in which to promote a cosmetic surgery practice.
Cosmetic surgeons can collaborate with influencers or local beauty and wellness businesses to expand their reach and credibility.
Providing patient education is a final way to help grow a cosmetic surgery practice. Providing informative resources on the practice website to help patients make informed decisions about cosmetic procedures can really help attract website traffic and help inform patients.
And always remember: cosmetic surgeons should maintain a professional and effective online presence while also adhering to all legal and medical regulations, and prioritizing patient privacy and confidentiality.