Blog
Generating Good Word of Mouth for Your Dental Practice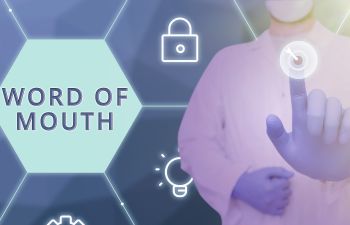 Generating good word of mouth as part of your healthcare marketing for a dental practice is crucial for building a positive reputation and attracting new patients. You want to make sure that you either hire an experienced marketing firm to help spread word of mouth or position you as an expert in your field online. And here are some strategies to help you encourage positive word of mouth:
Provide Exceptional Patient Care:

Deliver outstanding dental care and patient experiences. Ensure that patients leave your practice feeling satisfied and well-cared for.
Be attentive, empathetic, and responsive to patient concerns and questions.

Encourage Reviews and Testimonials:

Ask satisfied patients to leave reviews on platforms like Google My Business, Yelp, Healthgrades, and Facebook.
Make it easy for patients to leave reviews by providing clear instructions and links on your website and in follow-up emails.

Offer Referral Incentives:

Implement a referral program that rewards existing patients for referring new ones. This could include discounts on future dental services or other incentives.

Engage on Social Media:

Maintain active social media profiles to connect with your patient base.
Share informative dental tips, success stories, and updates about your practice.
Respond promptly to patient comments and messages.

Publish Informative Content:

Create a blog on your practice website and publish articles on dental health, preventive care, and common dental issues.
Share these articles on social media and in your email newsletter.

Showcase Before-and-After Photos:

With patient consent, display before-and-after photos of successful treatments to demonstrate your expertise and the quality of your work.

Send Personalized Thank You Notes:

Send handwritten thank-you notes or emails to patients after their appointments, expressing gratitude for choosing your practice.

Implement Patient Education:

Educate patients about proper dental care and hygiene during their visits.
Provide informative brochures or digital resources that patients can take home.

Foster a Positive Online Presence:

Monitor and manage your online reputation. Address any negative reviews or comments professionally and strive to resolve patient issues.

Network with Local Businesses:

Establish partnerships with local businesses, such as spas, fitness centers, or schools, for cross-promotion and referrals.

Offer Flexible Appointment Scheduling:

Provide convenient scheduling options, including evenings and weekends, to accommodate patients' busy lives.

Invest in Staff Training:

Ensure that your dental staff is well-trained and friendly. A positive experience with staff members can significantly boost word-of-mouth recommendations.

Host Educational Events:

Organize dental health workshops or seminars for your community to demonstrate your expertise and commitment to patient education.

Stay Current:

Keep up with the latest dental technologies and techniques to offer the best possible care to your patients.

Be Active in the Community:

Participate in local events, sponsor community initiatives, or volunteer to show your commitment to the community.
Remember that word of mouth takes time to build, and consistency in delivering exceptional dental care and patient experiences is key. Encouraging your satisfied patients to share their positive experiences can lead to organic growth and a strong reputation for your dental practice.